I like culinary experiments, creating something out of nothing using a limited amount of ingredients that are available at home before our shopping day. Salads are perfect recipes for using your creativity. All you need is some lettuce and other PCOS-women-friendly vegetables (GI and GL index will be useful here). For this one you just need some lettuce, some wild rocket or fresh spinach leaves would enrich the taste, some tomatoes, carrots and feta cheese.
I try to avoid cooked carrots because their glycemic load (GL) after cooking is higher than if you eat them row. You would need to balance the whole meal appropriately so that the level of insulin in your bloodstream does not increase rapidly. Therefore, it is easier for me simply not to eat products that have a high GL index just to make my life easier. When I am hungry, it is my meal time and I have not prepared anything to eat yet, the last thing I want to think about it the GL of my meal.
In terms of feta cheese. I try to use vegan feta cheese or any other vegan cheese available as diary products are not good for us.
This salad is easy to prepare. I served it with green beans (steamed) and some Prosciutto ham (love it!).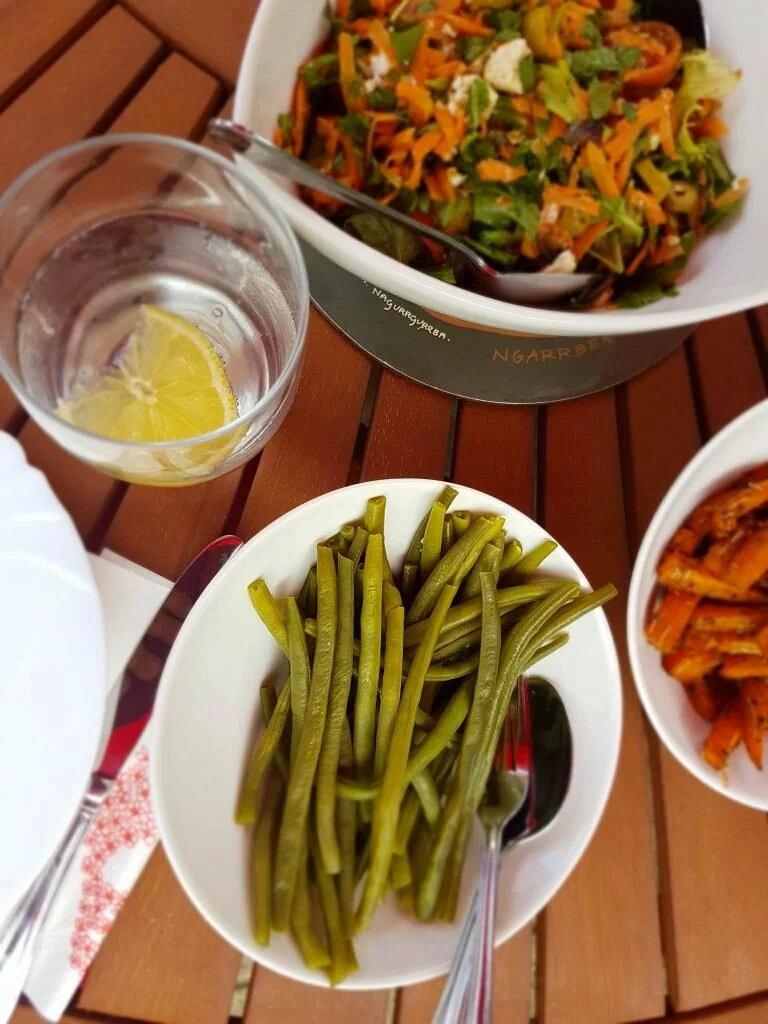 Ingredients:
about 75g of lettuce (or mixed salad)
a hand full of wild rocket
a hand hull of spinach
10 cherry tomatoes
40g of (diary-free) feta cheese
1 carrot
10 green olives
some pink Himalayan salt
some black pepper
2 tablespoon of Avocado Oil
1 tablespoon of Aceto Balsamico
some lemon juice (1/2 lemon)
Serves 2 people.
Method:
Chop lettuce, wild rocket and spinach leaves and put them in a bowl.
Cut cherry tomatoes into half and add them to the bowl.
Stone olives, cut them into quarters and add to the bowl.
Peen, grate carrot and add to the bowl.
Mix Avocado Oil, Aceto Balsamico, lemon juice, salt and pepper. Pour over the dressing and toss well.
Top with feta cheese to serve.
Bon appétit!