I call this tea 'PCOS tea' as it helps PCOS women to keep their hormones in balance. I have received the recipe some time ago form an elderly Indian women who has help many women to manage their PCOS symptoms and get pregnant. Maybe I should call it 'pregnancy tea' then :). The recipe is simple and inexpensive as all you need is: some green tea, ginger, cinnamon and fresh mint.
What are the benefits of drinking this tea?
Ginger
Ginger is a powerful natural anti-inflammatory. It helps prevent ovarian cancer, improves digestion, increases metabolism and combats water retention. It also helps combat nausea and dizziness, including those experienced during pregnancy.
Cinnamon
It may offer benefits for managing blood sugar levels, with about 3 grams per day lowering blood sugar levels by as much as 10 percent. Cinnamon extract decreased fasting blood sugar levels, in part by suppressing a gene that controls glucose production in the liver. Researchers have found that cinnamon offers blood sugar-lowering and insulin-like benefits that may be helpful in the management of Type 2 diabetes.
Green tea
Green tea has antioxidant effects, which delays cellular aging. It will boost your metabolism, help you lose weight and improve your skin diseases such as acne.
Are you overweight or obese and have difficulties losing weight? Is poor digestion or fluid retention your problem? If your answer is 'YES' then try out this recipe. Drink it for about two or three weeks (3 x day) and see if it helps you to manage your PCOS symptoms.
What do you need to prepare your PCOS tea?
1 tbsp chopped ginger
About 25 leaves of fresh mint
1 tbsp cinnamon
1l water
1 tbsp green tea leaves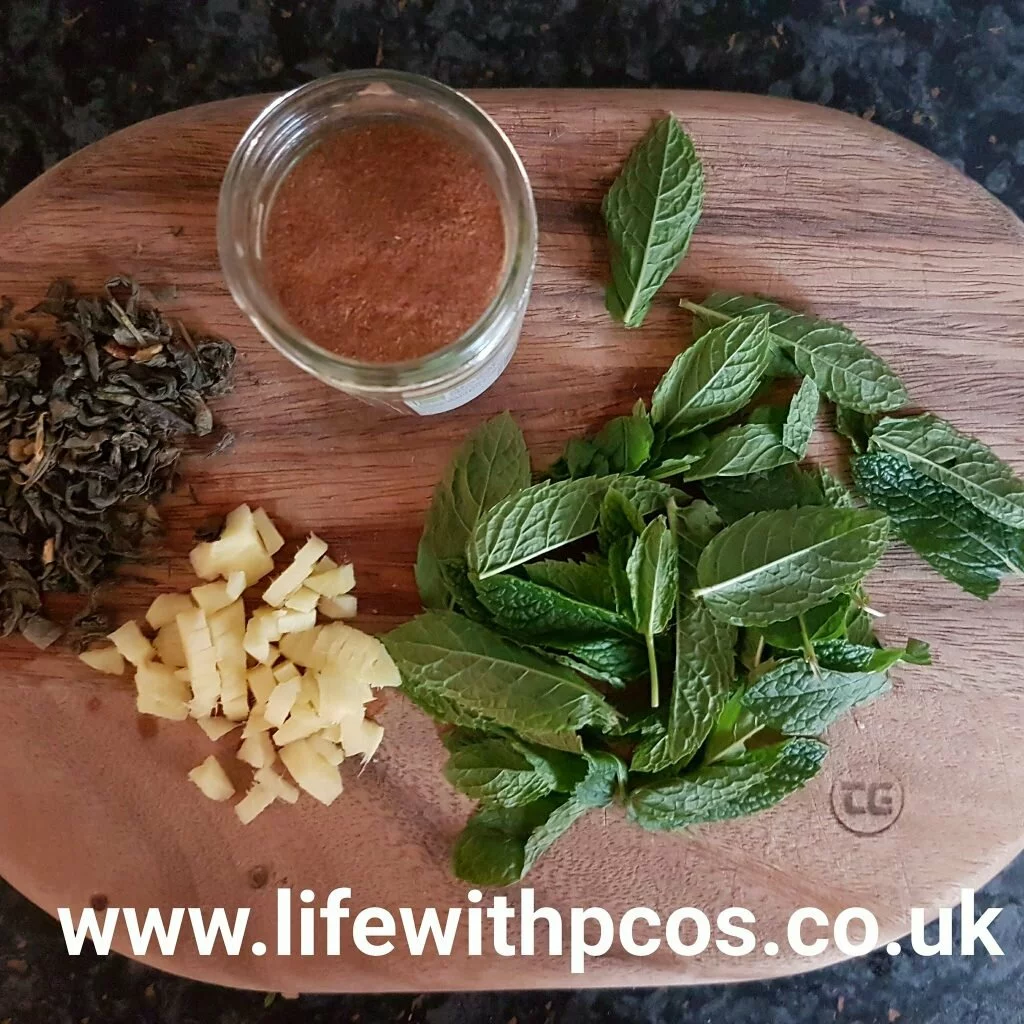 How do I do it?
Boil water in a saucepan.
Add ginger and cinnamon and cook for about 2-3 minutes.
The next step is to add mint leaves and cook for another 5 minutes.
Turn off the heat. Pour the mixture into a teapot and add green tea.
Brew for about 5 minutes. Your tea is ready to be served.